A comprehensive visual language materials were developed for The Broad Foundation and its programs. This included in-house print and digital communication assets, designed and developed print, web, and social media content for events.
Invitation for President Obama's Inaugural Ball.
Print collateral for The Broad Prize event.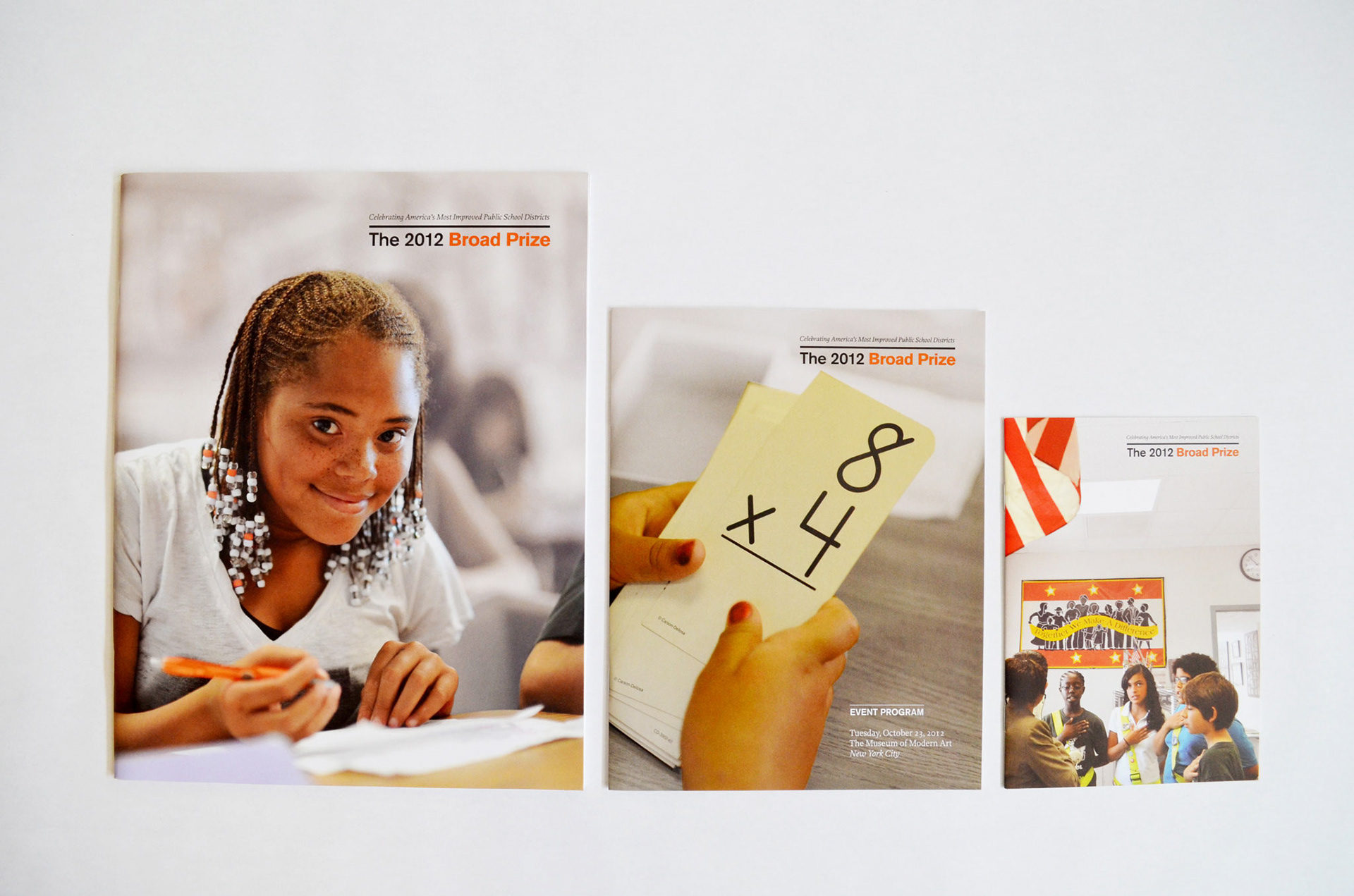 Signage and presentation design for The Broad Prize event.