Virgin Orbit is a small satellite launch service. Along with its sister brand Virgin Galactic, the company is at the forefront of innovation in the private space industry.​
Brand values motion graphics and audio composition using sounds found in space.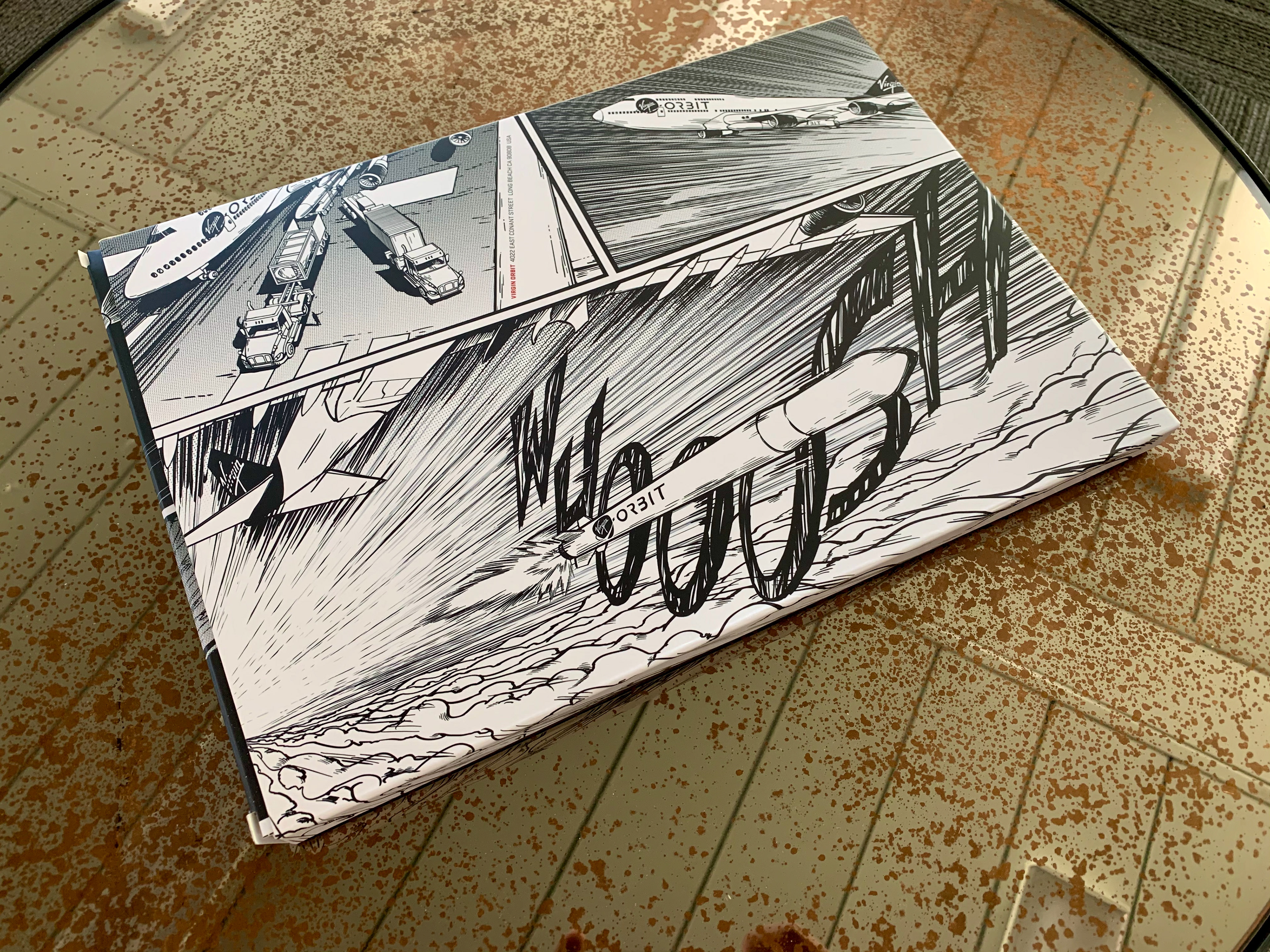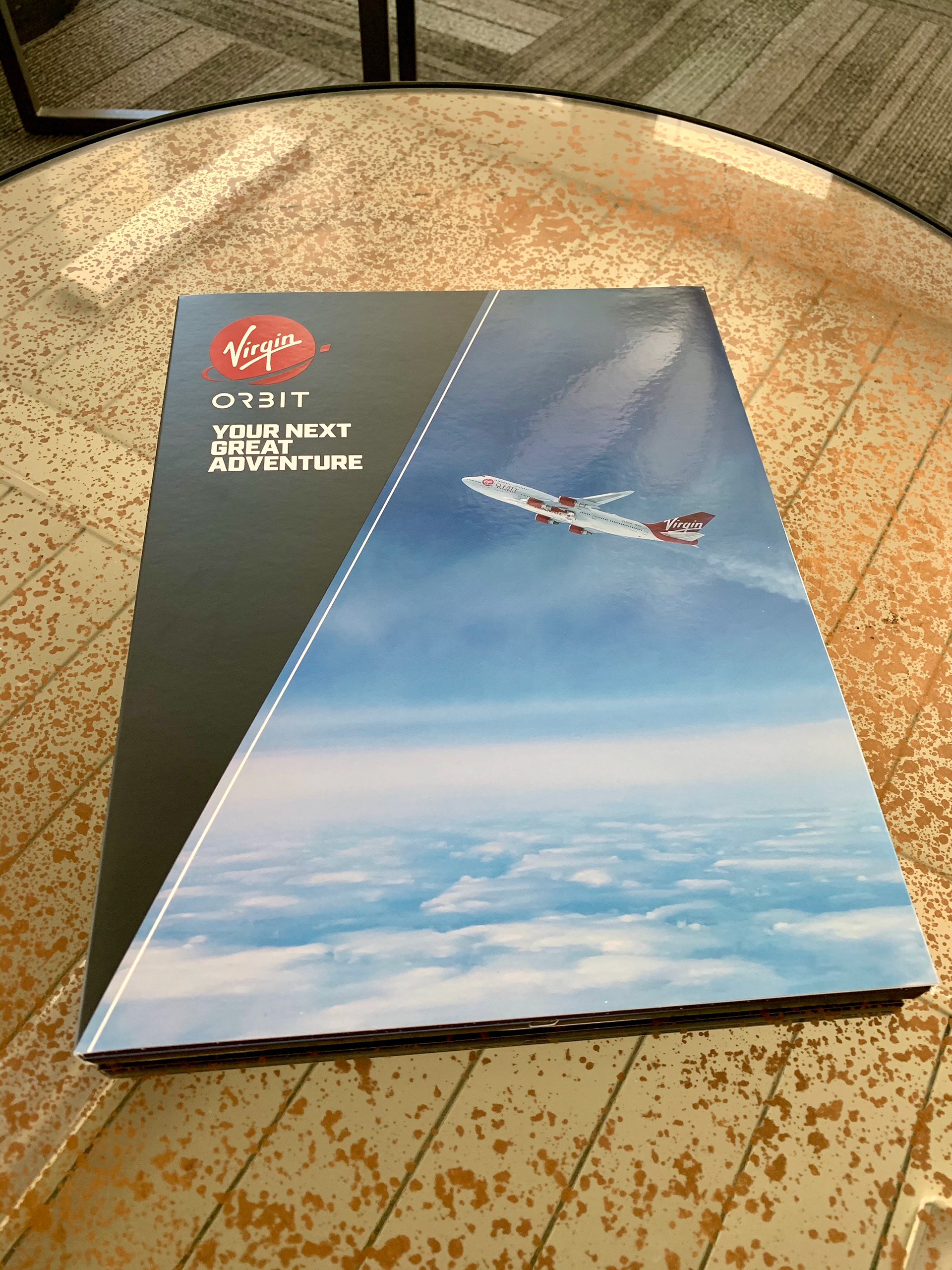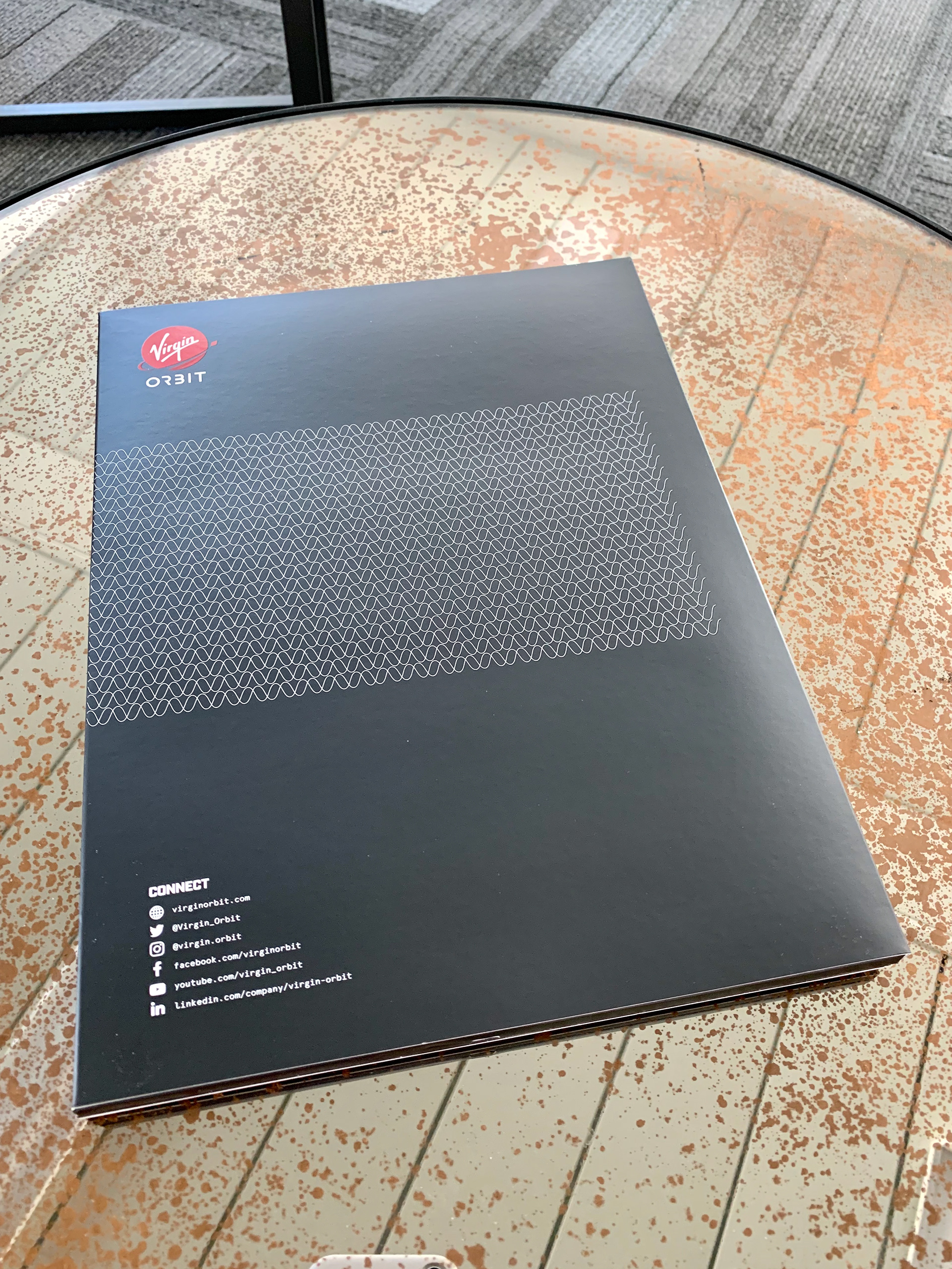 Vehicle livery design and Application
Inspired by military traditions, the aerospace industry places great importance in the recognition of milestones, a celebration of cornerstone events, and respect for rituals. Considering the semiotics of such custom-designed artifacts (flight patches and challenge coins as such) to mark those milestones become critically important. Everything needs to be considered - including appropriate symbolism, quantity, colors (mostly colors to avoid), and placement, to name a few. Shown here are a few patch and coin interpretations conceived by our resident illustrator and designer, Heidi Rueff, for Virgin Orbit.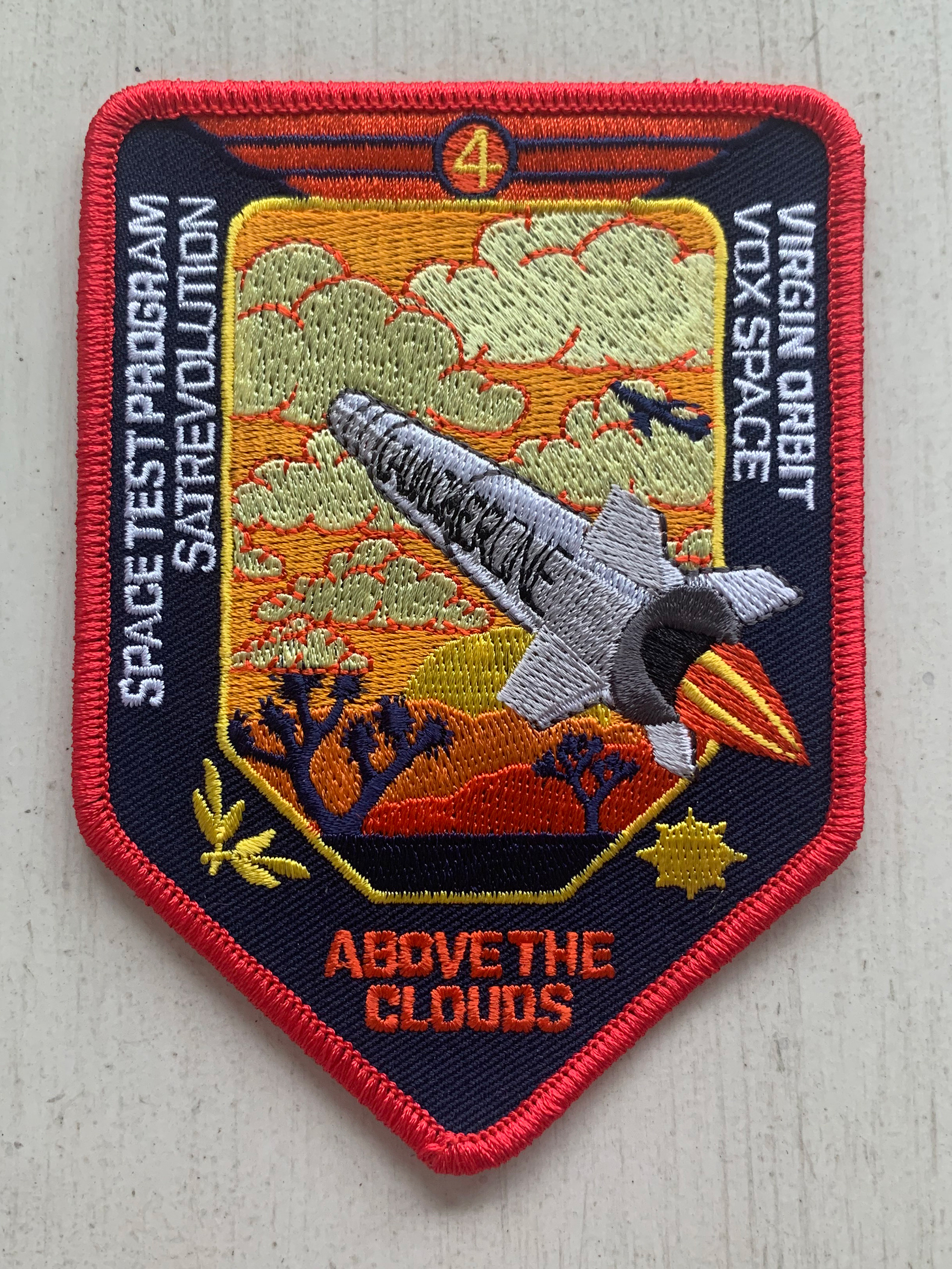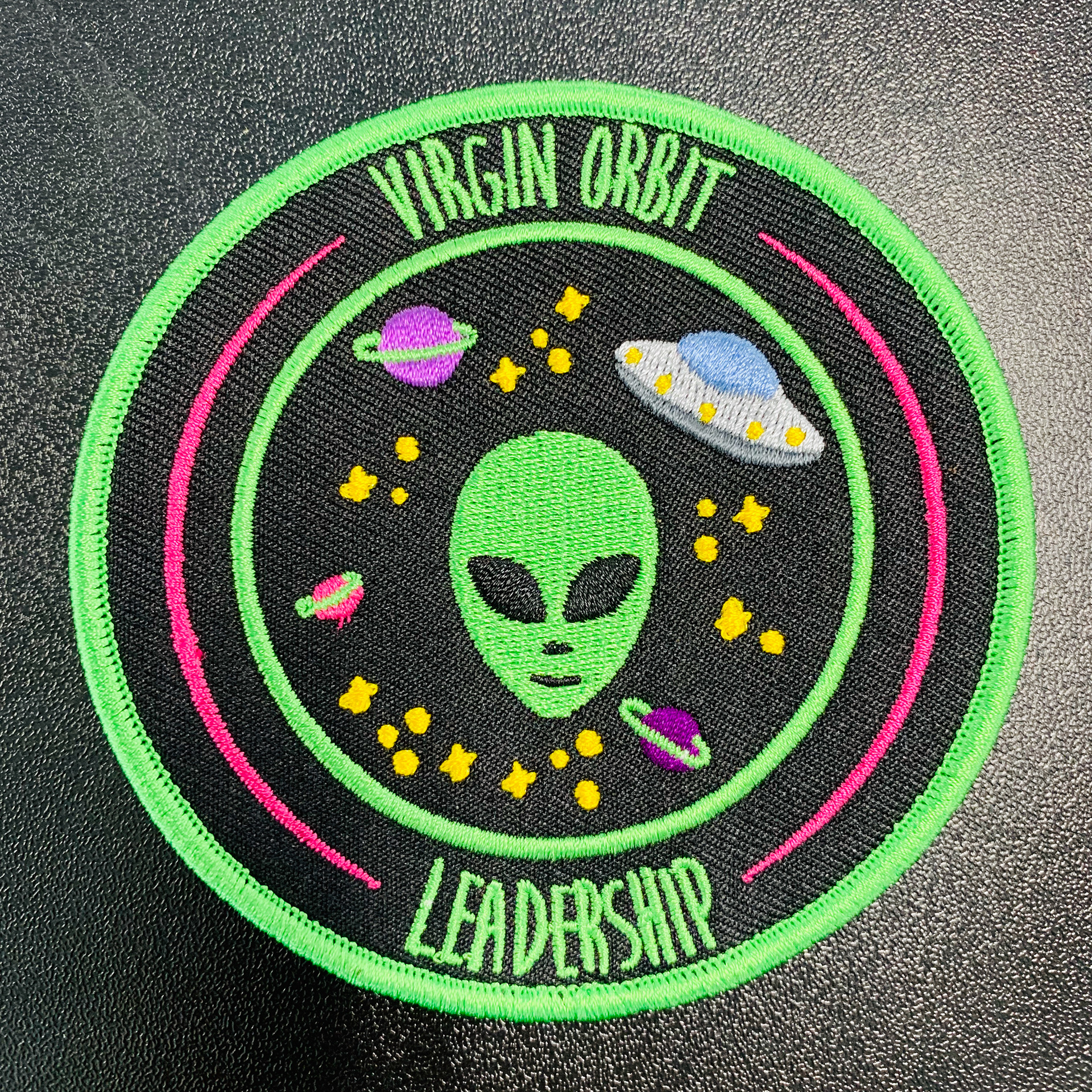 Launch Day UX Design and Infographics
For launch days, we designed a livestream data display of the key metrics for the flights. Since launches occur over a span of several hours, across various stages of flight, the UX design is designed to be nimble to accommodate the shift in the data over time.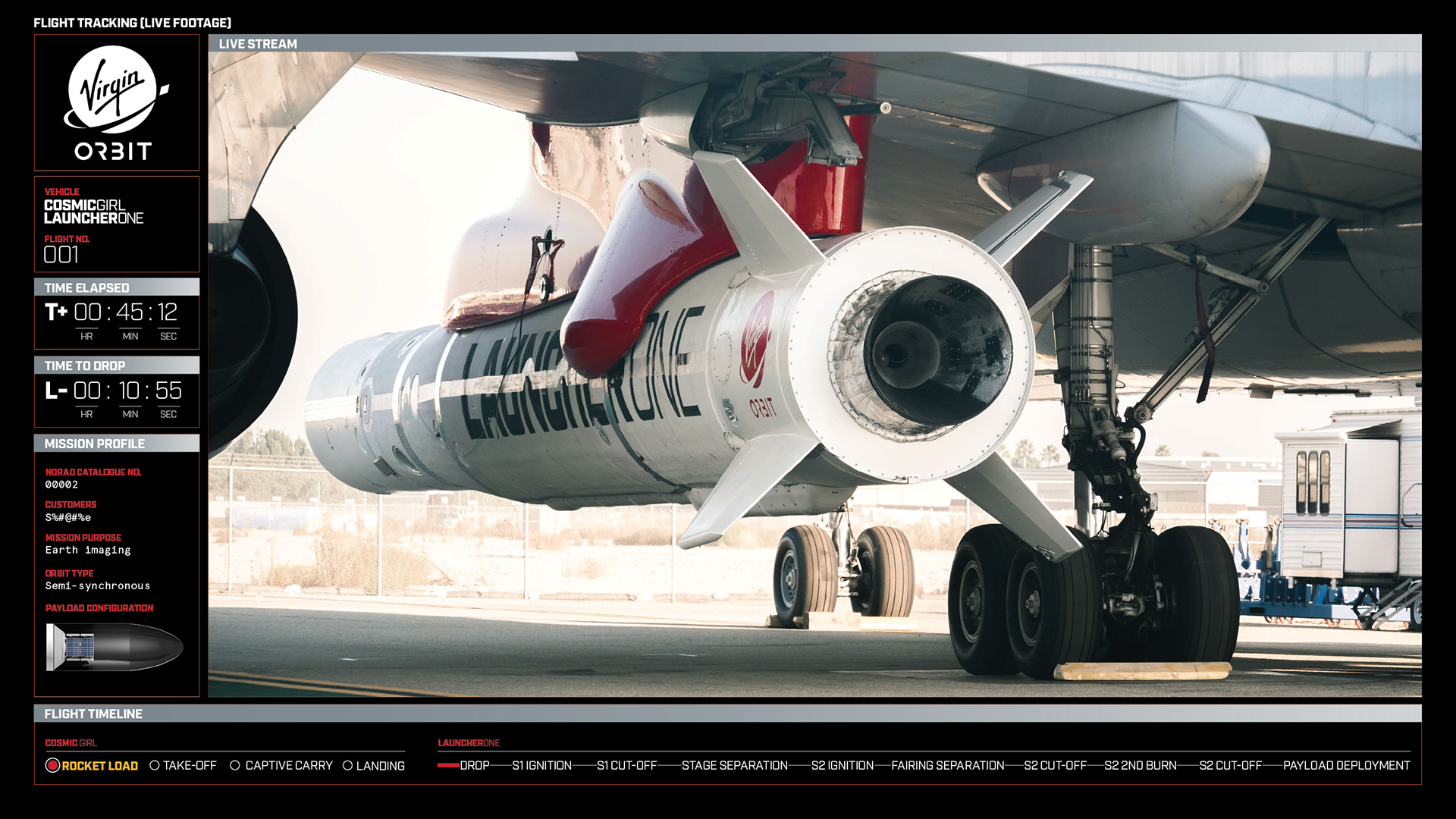 Examples of infographics created to communicate information about the launches.
Virgin Orbit comic book release no. 1 - "The Chronicles of Virgin Orbit, Episode 1: Opening Space Access" tells the story of how we launch. Edition of 1000. Features special mirrored insert. Read the digital version here.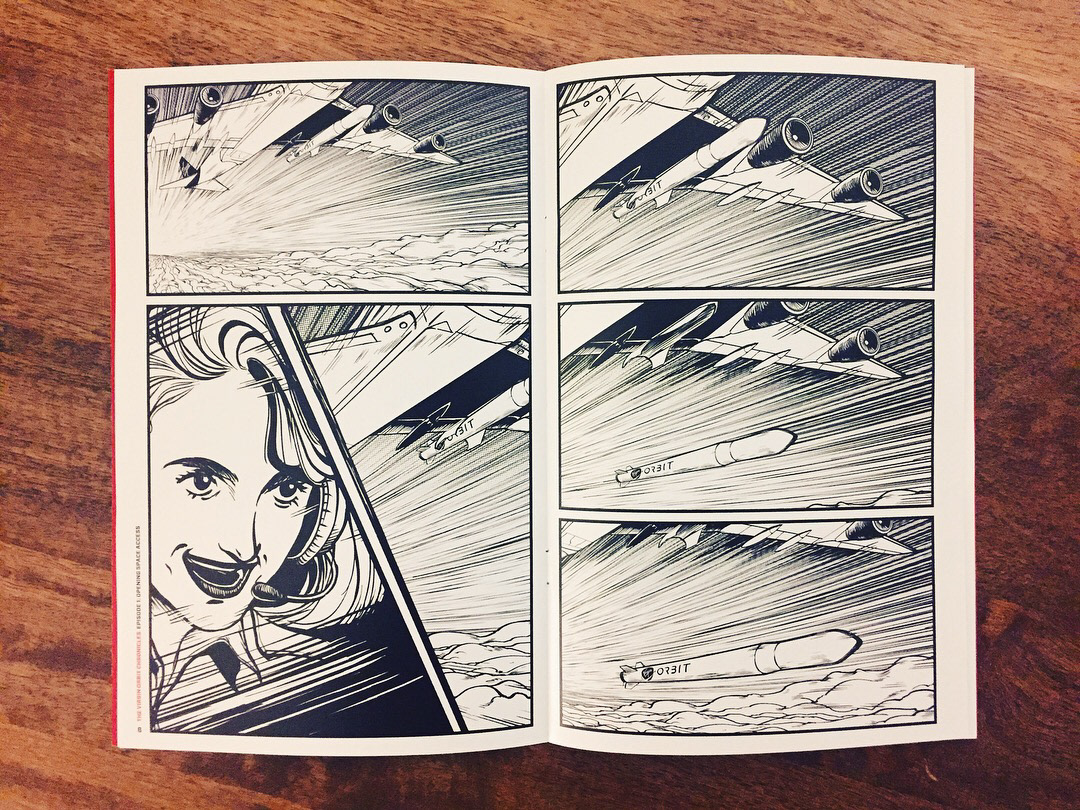 Episode 2: Responsive Launch, the second installment of the Virgin Orbit Chronicles comic book series features illustrations by LA-based artist
AJ Dungo
. This episode explains how Virgin Orbit plans to launch rockets with 24 hours notice. The ongoing series of collaborations with local artists and illustrators seek to inject a pop, whimsical, and vernacular sensibility into the brand. Printed at Capital Printing Co in Austin. Read the
digital version here
.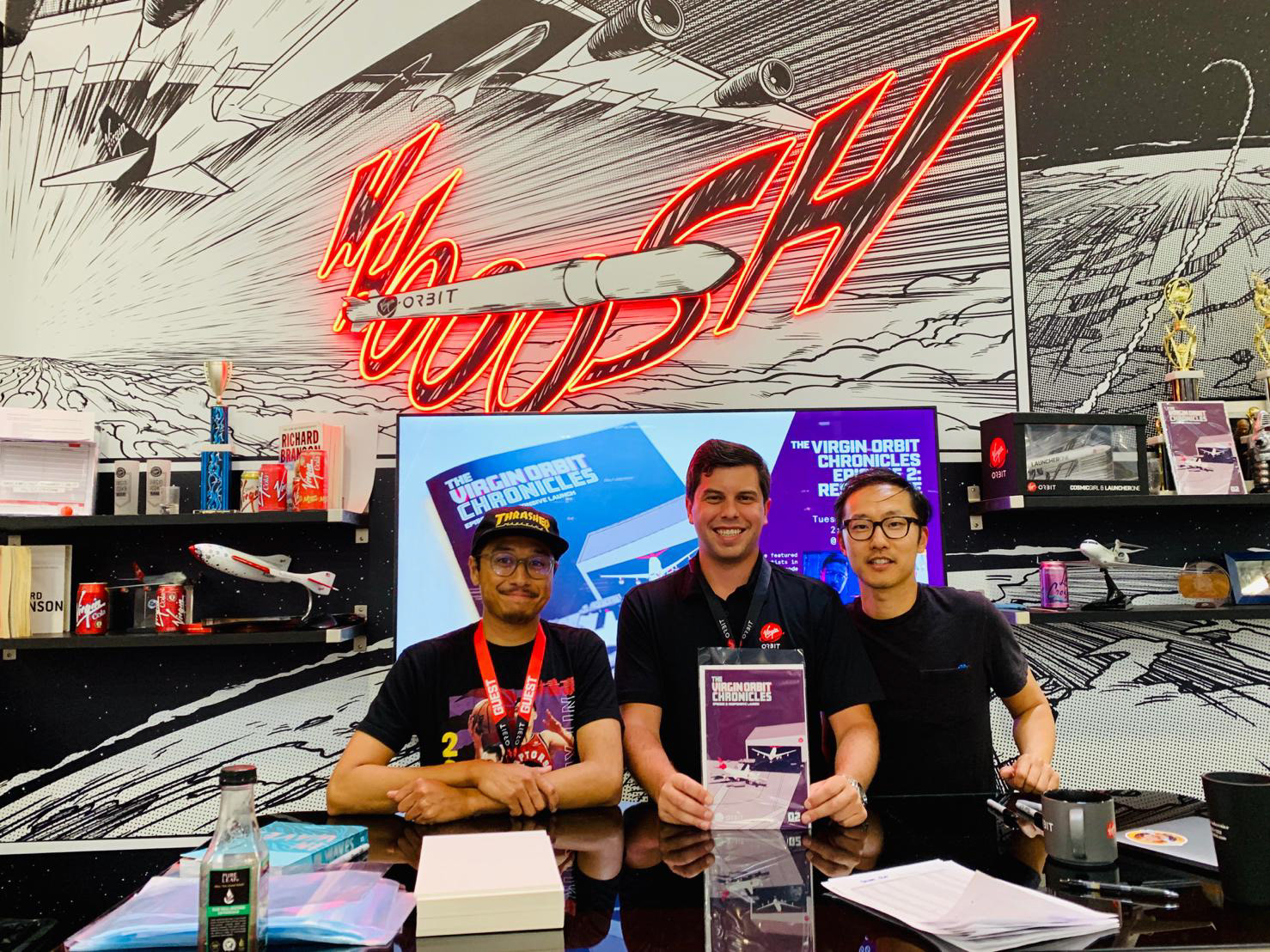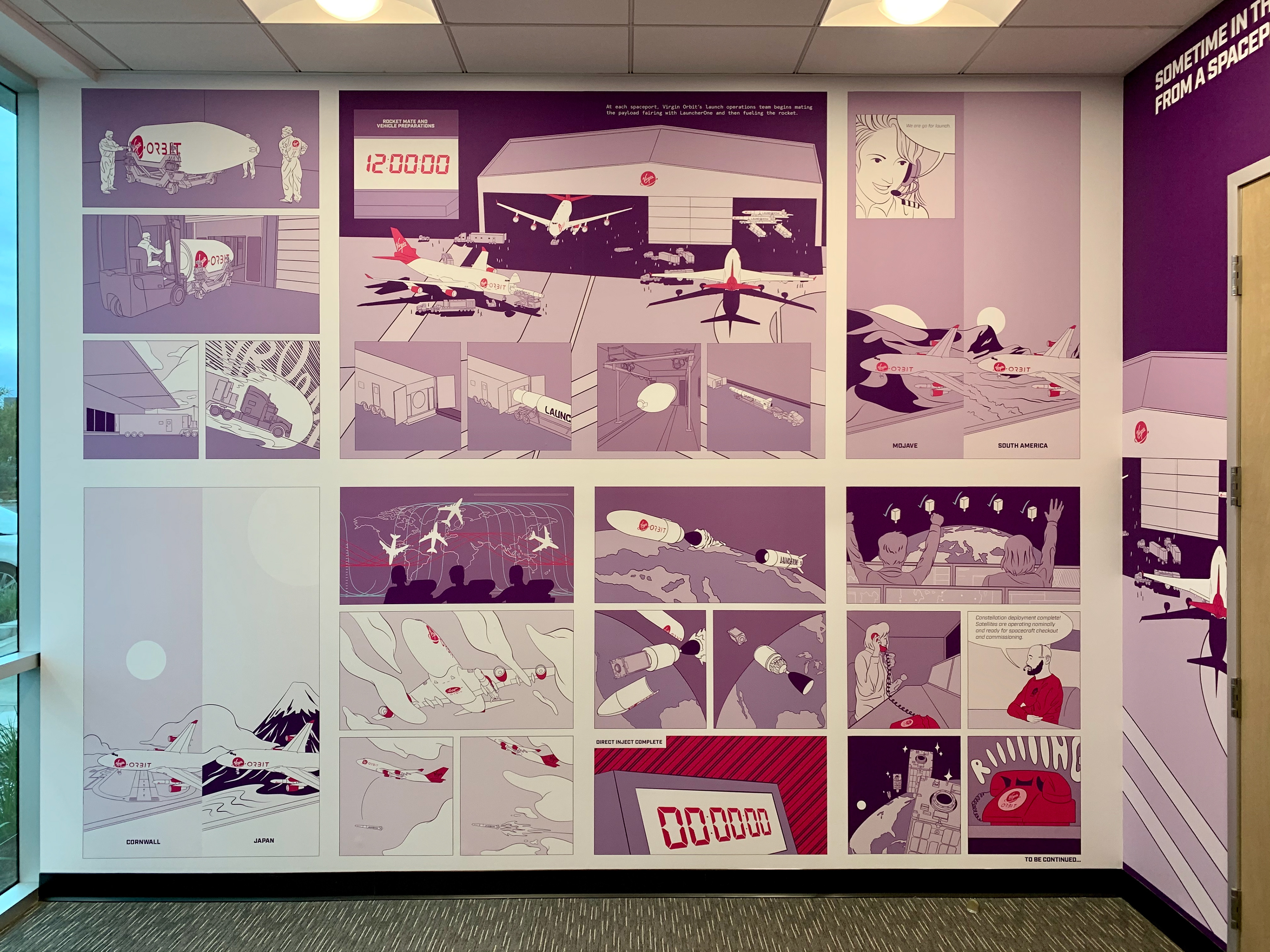 Episode 3: The Search for Life, the third installment, tells the story of of a mission to discover life on the planet Venus. Illustrated by
Lisa Kogawa
. Read the
digital version here
.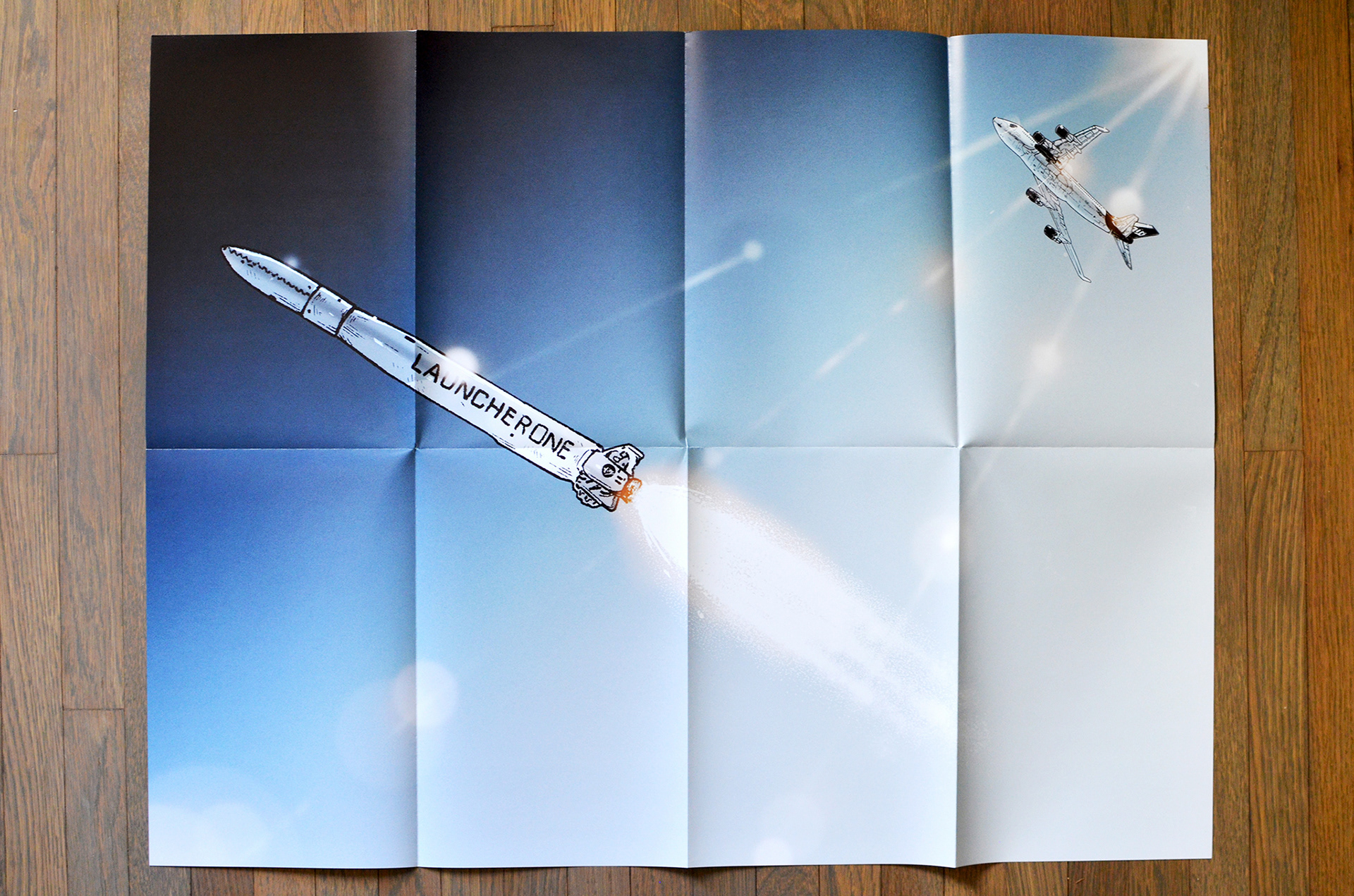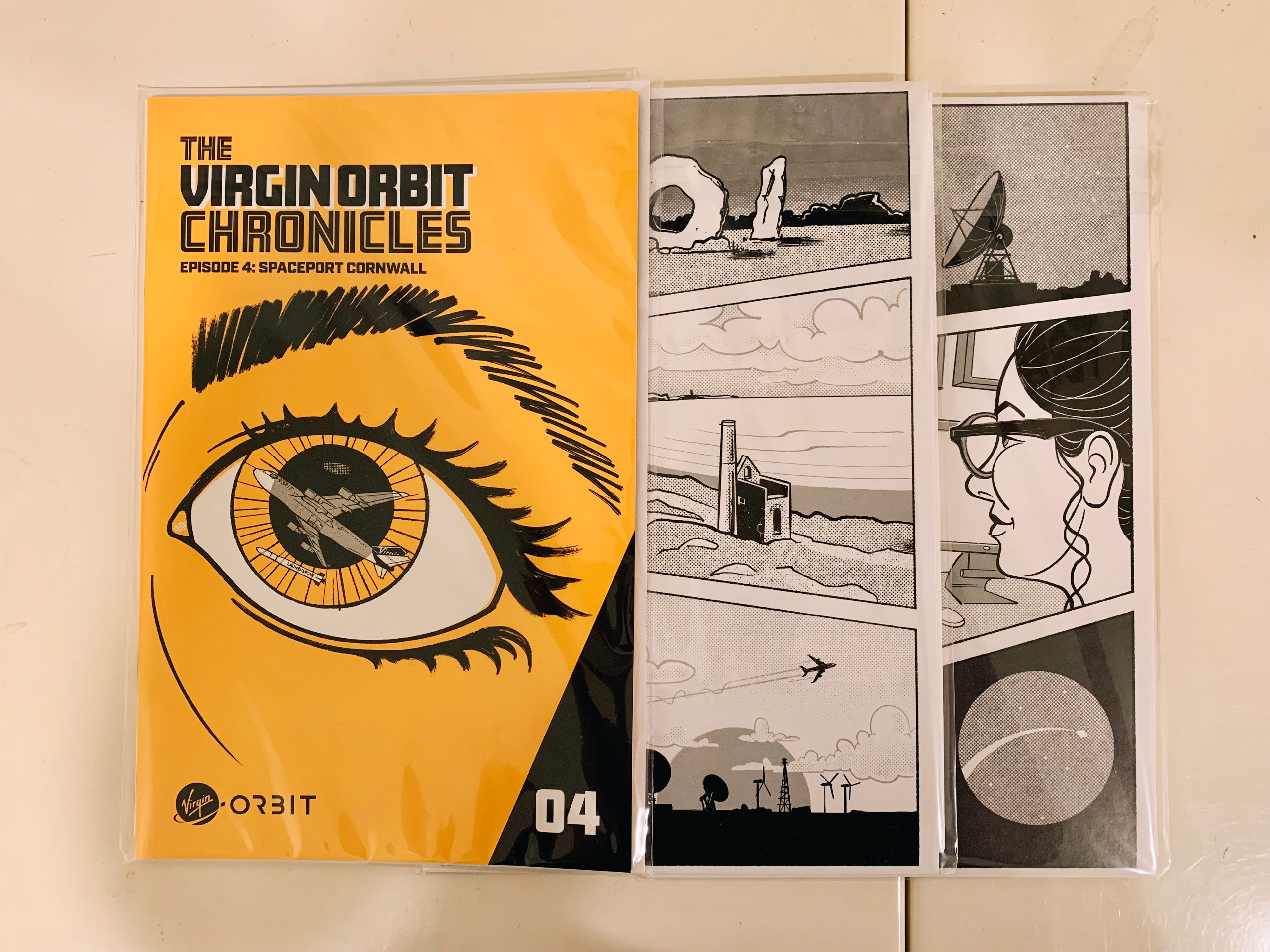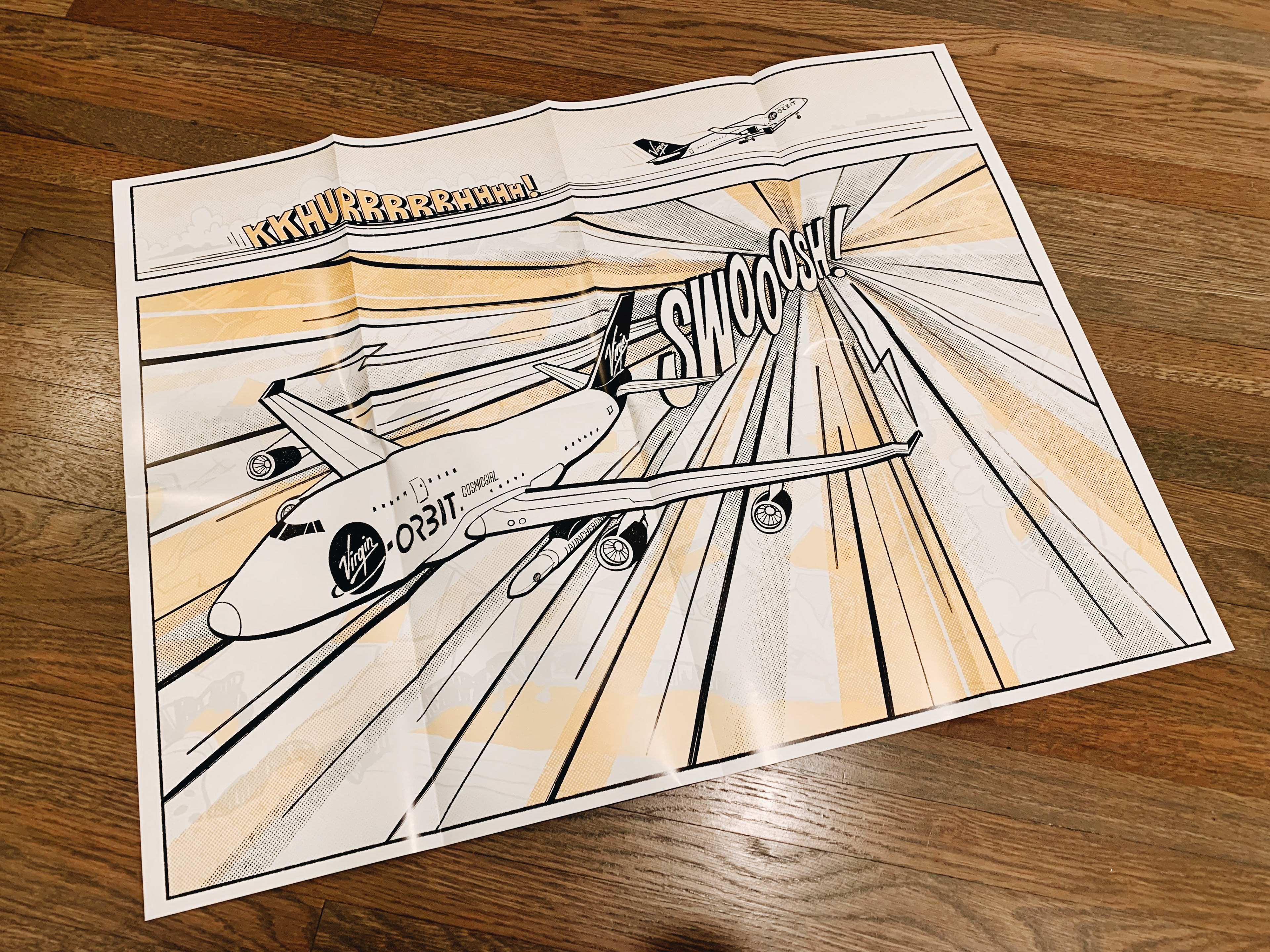 Cosmic Girl and LauncherOne diorama
In aerospace, scale models are used as a tool to visualize launch vehicles. They all look similar since most rockets are launched from a launchpad. The models are usually manufactured by a handful of companies in the US and look like a rocket attached to a metal stand on a wooden pedestal. In a sea of models often gifted to customers, we asked - how can Virgin Orbit's model stand out from the crowd? There was an added challenge of telling the story of air-launch (how it works, presenting the scale of 747 vs rocket, showing vehicle components). The design solution: a limited edition diorama designed in partnership with toy designers. The experience starts with the wing of our Cosmic Girl 747 on the lid of the box. As the lid opens, the red pylon (a technology that holds the rocket to the wing) is revealed. The rocket is showcased in dramatic fashion inside a field of custom art, which is also displayed prominently on the box. The complete set features a companion comic book. Edition of 150.

A thoughtful environmental graphics system can shape how we work, frame new perspectives, and ultimately influence company culture. Our break area was an extension of the factory floor, undifferentiated - an underutilized throughway for snacks and coffee. With simple design activations like large format images to frame the space, video game stations, and art, it has become townhall - a burgeoning multi-use gathering place for human connection. Our wayfinding system, inspired by the cylindrical shape of our rockets, organizes movement through the facility. Large red banners are visible from anywhere on the factory floor, helping to orient visitors. Red stanchions containing safety equipment appear as you walk along the pathway, marking the department locations. Throughout the factory, key passageways are also lined with artwork to create a sense of transition and flow from one part of the facility to another. All of these activations serve to create a cohesive Virgin Orbit brand experience at the facility. It influences where you choose to walk, how you work, and perhaps most importantly, how you feel.

How do you cultivate Virgin culture through spatial storytelling? This is critical for two primary audiences: customers and employees. It's imperative the Virgin Orbit brand experience is consistent with other Virgin company experiences, to ensure brand equity. We've been testing some ideas by adapting key brand throughlines for our workspace and splattering them around the facility. These experiments include: 
- Displaying comic book artwork to emphasize the story of the rocket launch (and neon lights on top for style!) 
- Printing with silver metallic textured wallpaper to bring the story of aerospace engineering to life. 
- Repeating wallpaper patterns inspired by satellite ground-tracking to create brand cohesion. 
- Placing subversive quotes and visual icons in unexpected places to create delightful surprises.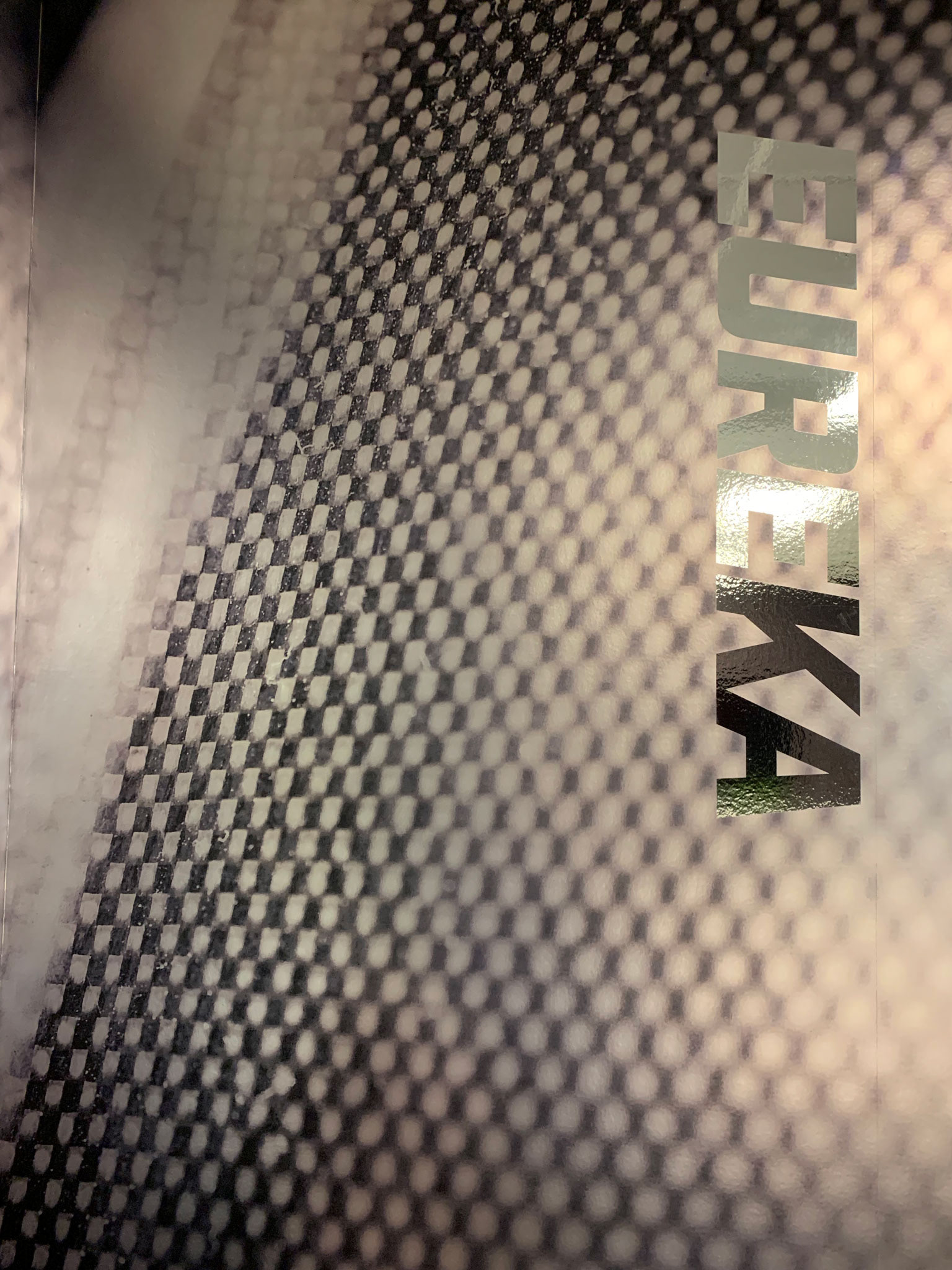 Mojave Test Site Supergraphics
The test site is a one-of-a-kind facility located in the middle of the Mojave desert - there's no place like it. Working with architectural designer 
Ji Won Lee
, we created supergraphics like a film set, strategically placed to convey the key stories of the launch operation.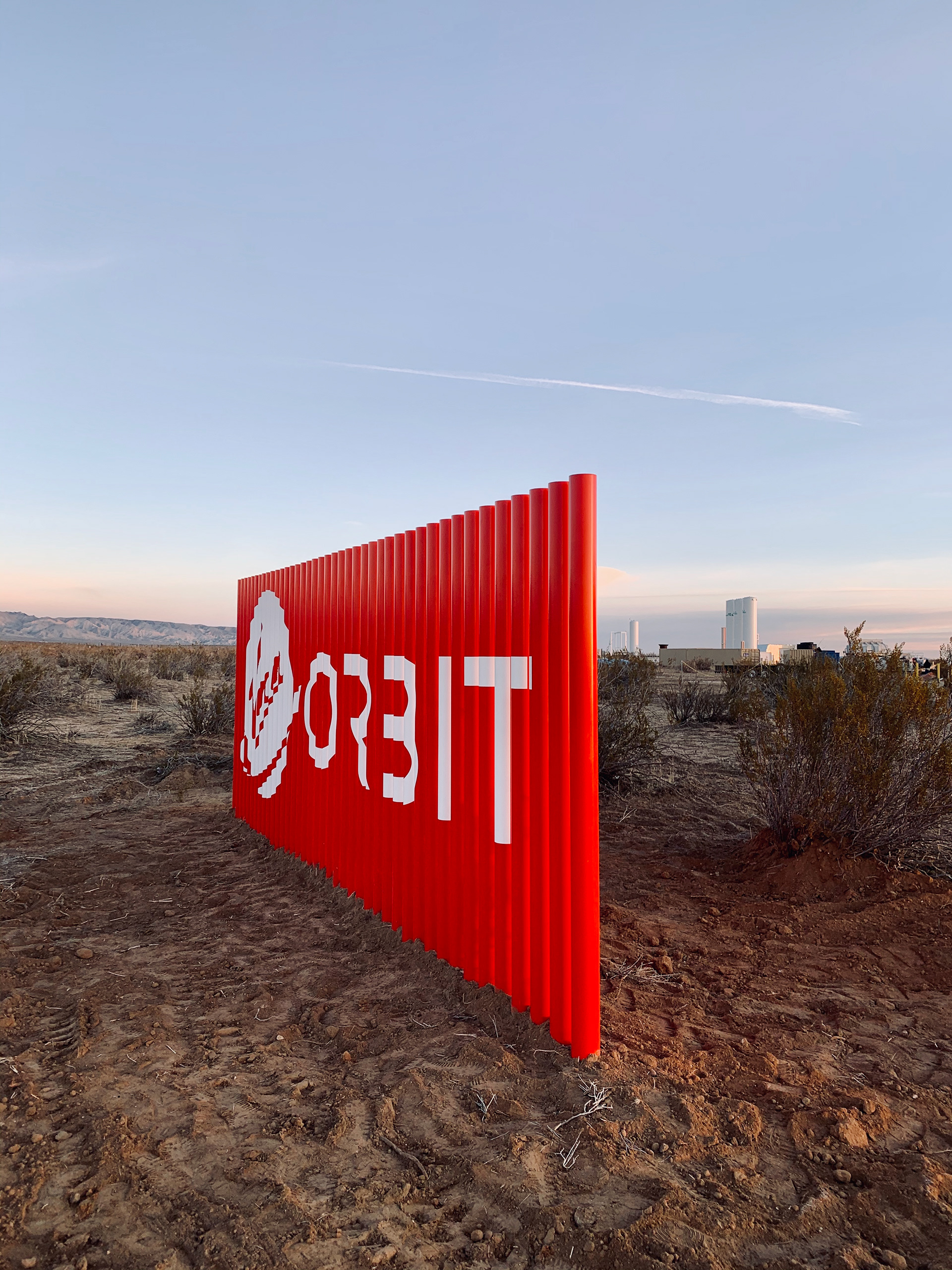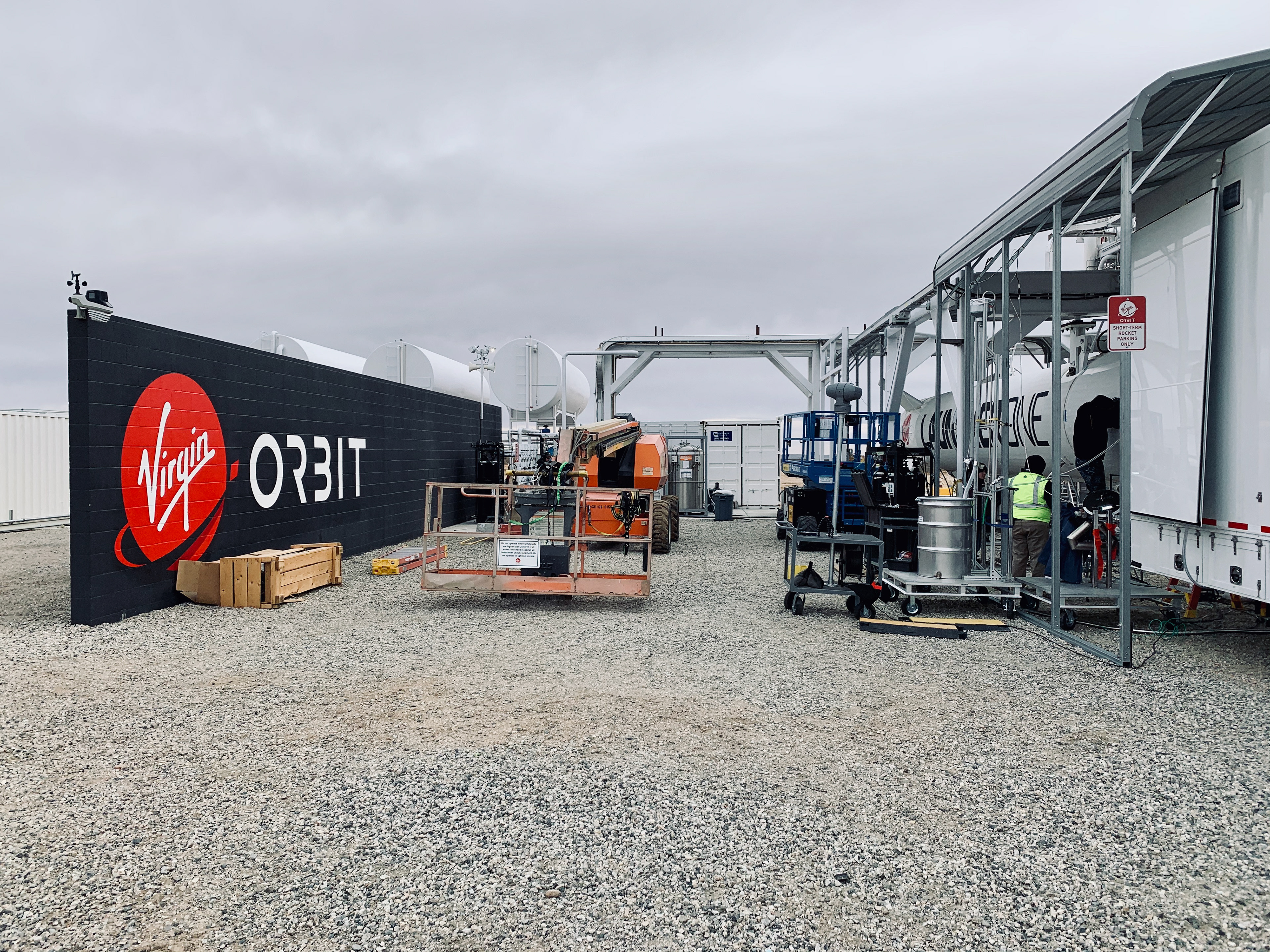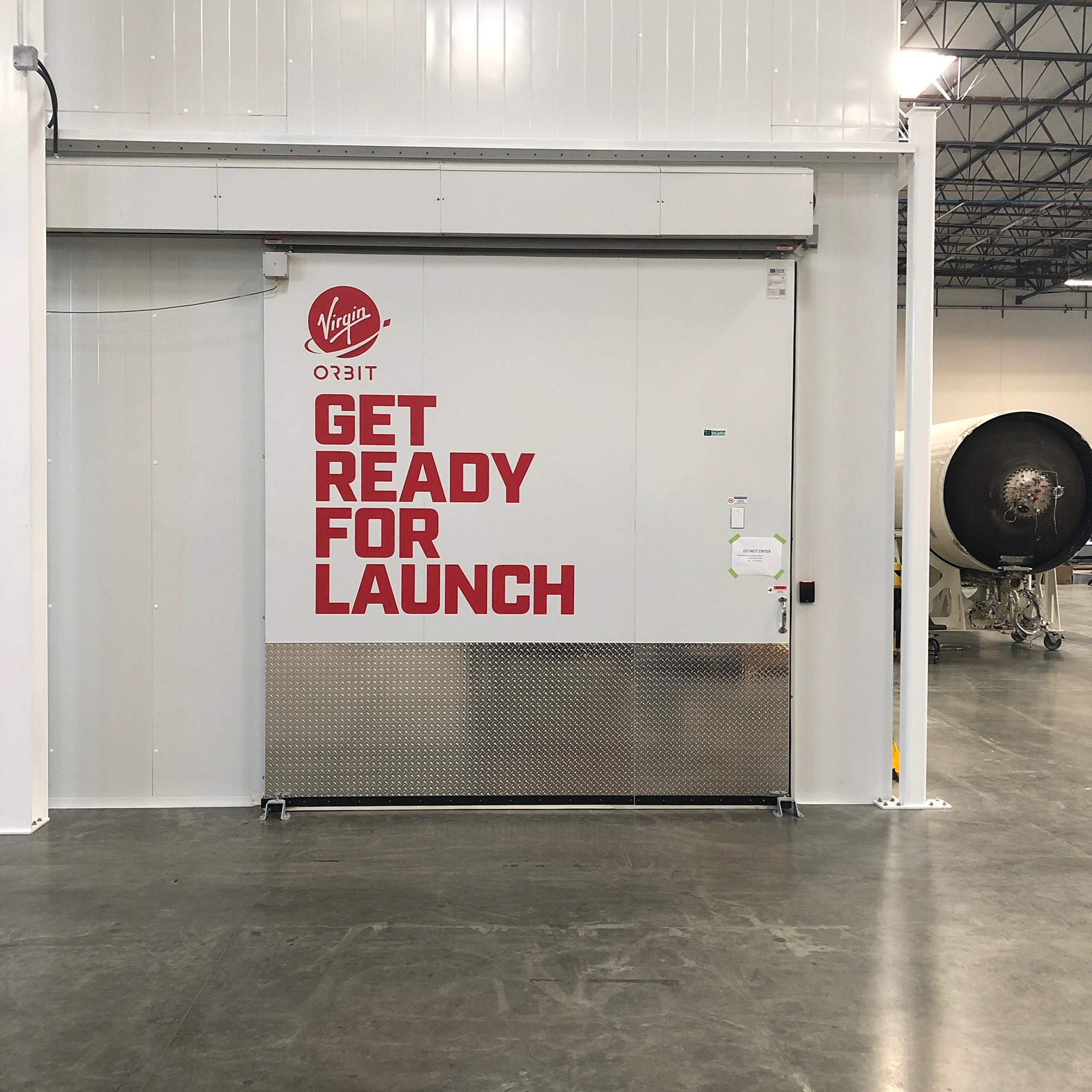 Clean room of the future:
What is the future of the satellite integration experience? We are currently exploring that notion, taking inspiration from Virgin Atlantic's Heathrow Lounge.
Mission Wall and employee Initiatives
When the company first started, I created an art project inside Virgin Orbit. On it was a simple prompt - "My Mission Is..." - asking employees and visitors to write their hopes and dreams on a tag, then displayed for all to see. I wanted to push people to think beyond the functions of their jobs by asking them to contemplate their "why", their purpose. I wanted them to think about what they believe going to space could help achieve, for themselves, their families, and for society. Over time, the wall has filled up with our individual wisdom, serving as a living microcosm of our company mission and the space community. By sharing ourselves this way, I believe we can remind ourselves that we are all a part of the same human experience, so we can tackle big challenges more effectively.

Event design and collaterals
Every year, our team plans in-house rallies called Boost Imagination. The events are designed to create unity by sparking interactions across departments. It is also an opportunity to bring in customers, Richard Branson, and guest speakers like Alan Eustace from Google and Adam Stelzner from NASA JPL.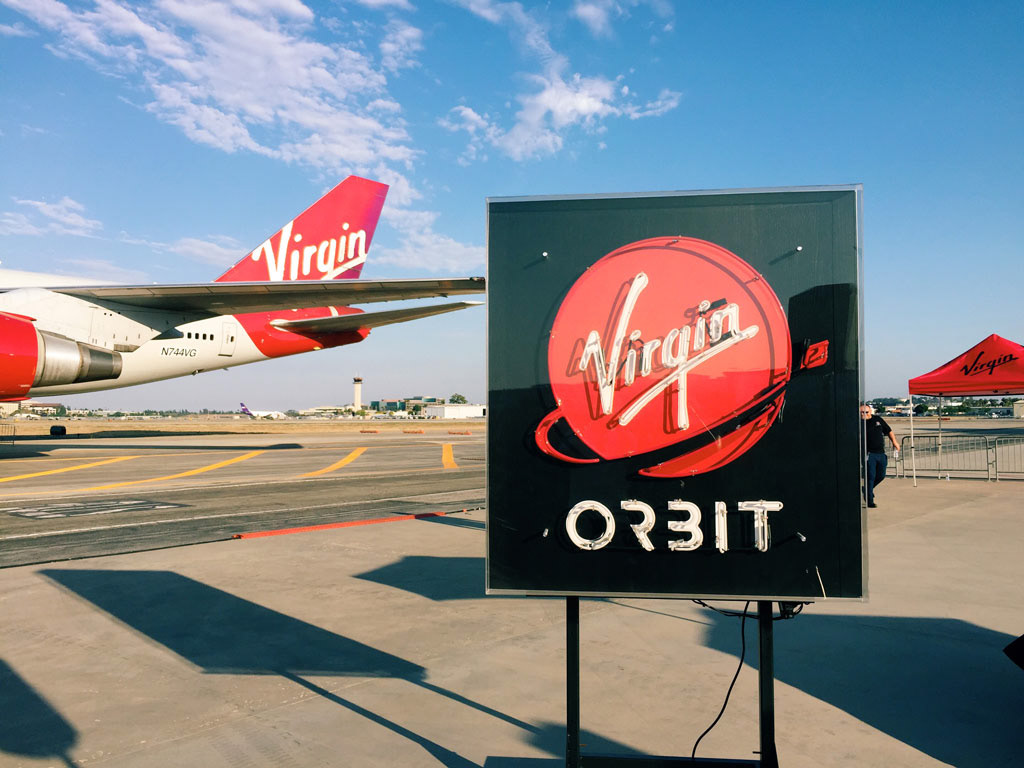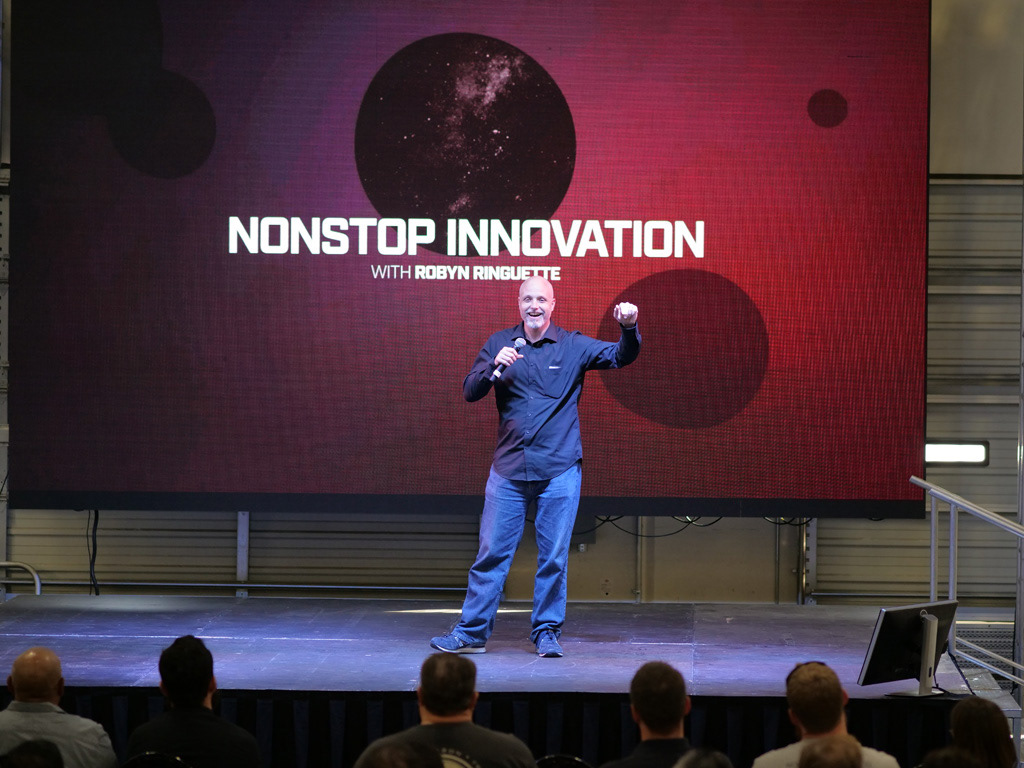 Our latest event featured the theme "breathe" to help employees take a breather from all the hard work.
Every year, our team strives to expand storytelling at industry conferences by upgrading our booth design and employing technology such as virtual reality and animations. It's an ongoing experiment to exceed industry expectations and differentiate the Virgin Orbit brand from other aerospace companies - to stand out in a sea of business as usual.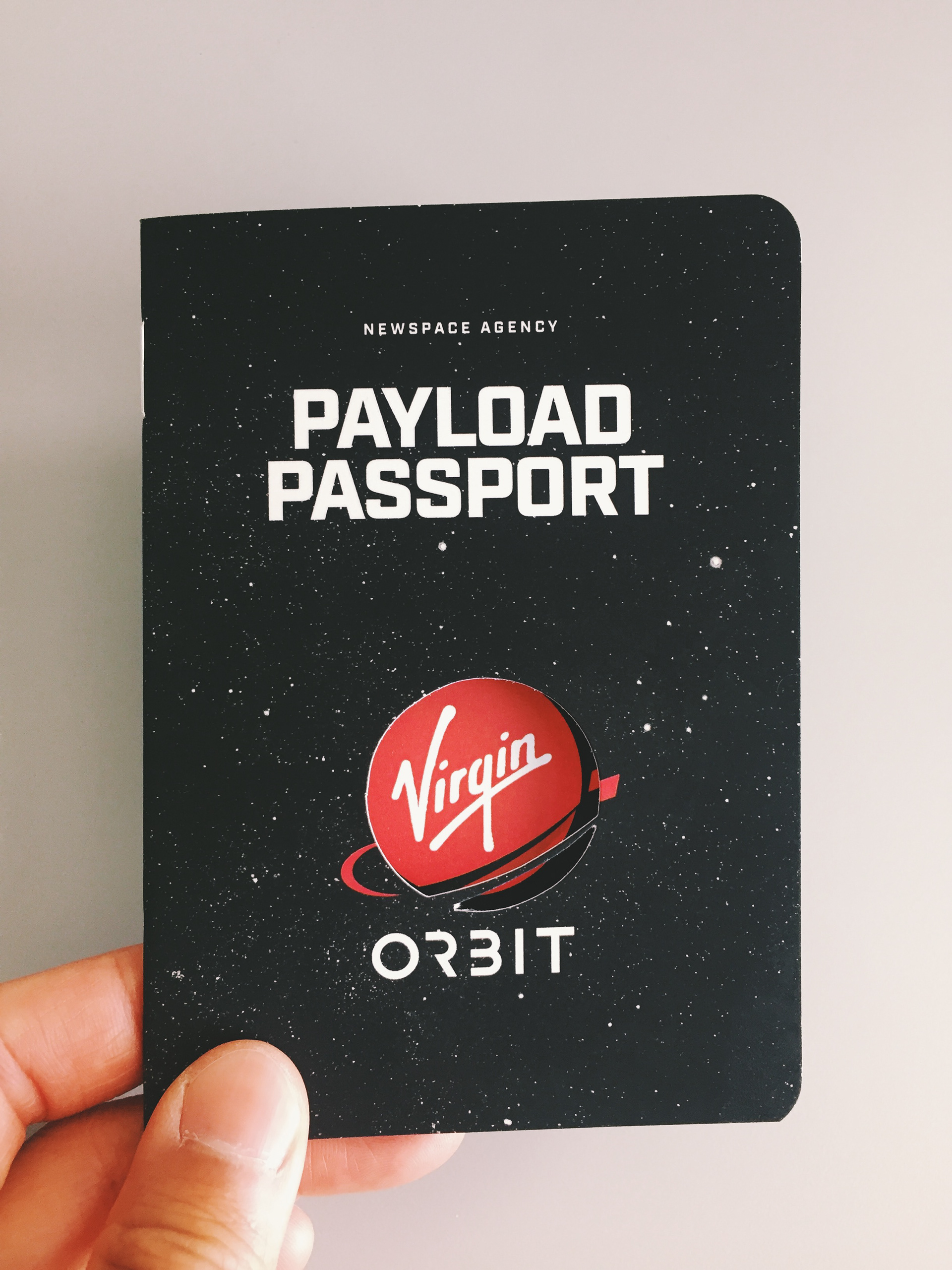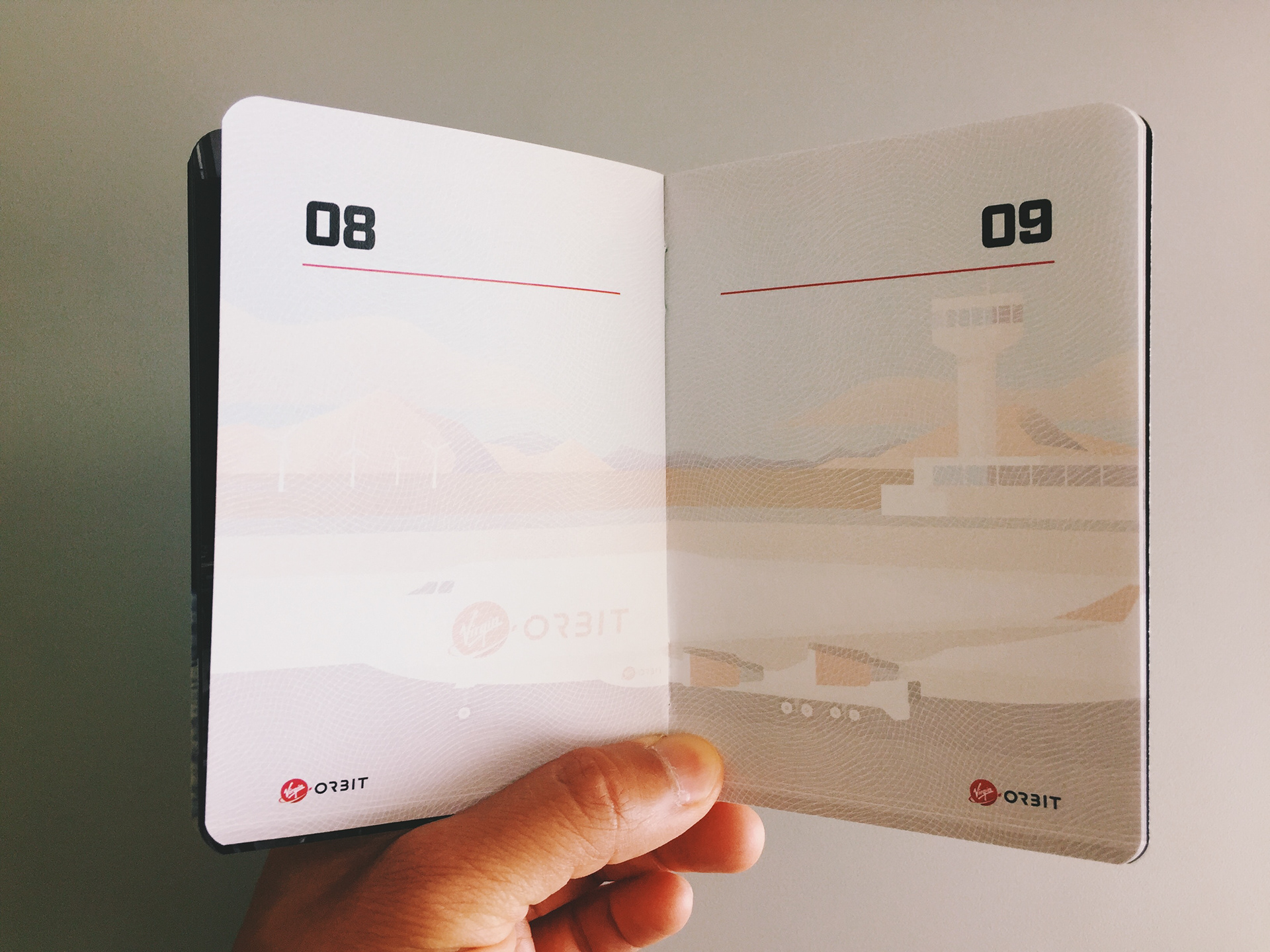 All launch service providers publish a service guide, which details the necessary information prospective customers need in order to make an informed decision about flying their satellite.
View the full document on our website
.
Virtual reality facility tour
WEBSTORE and Apparel Program
Working with our supply chain, legal, and people teams, we set up our employee-only and public webstore and apparel program. All products are marked with a "Virgin Orbit Original" tag to ensure product authenticity.
Mission payload illustration collaboration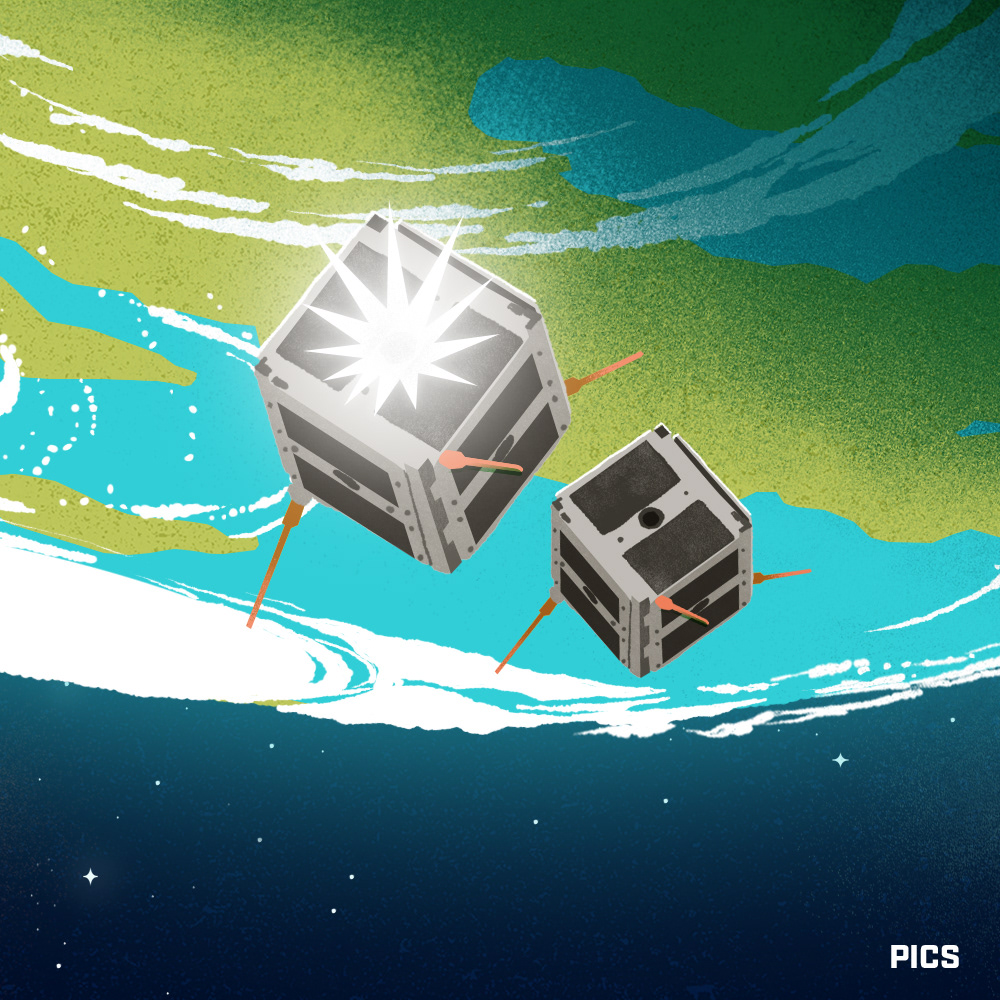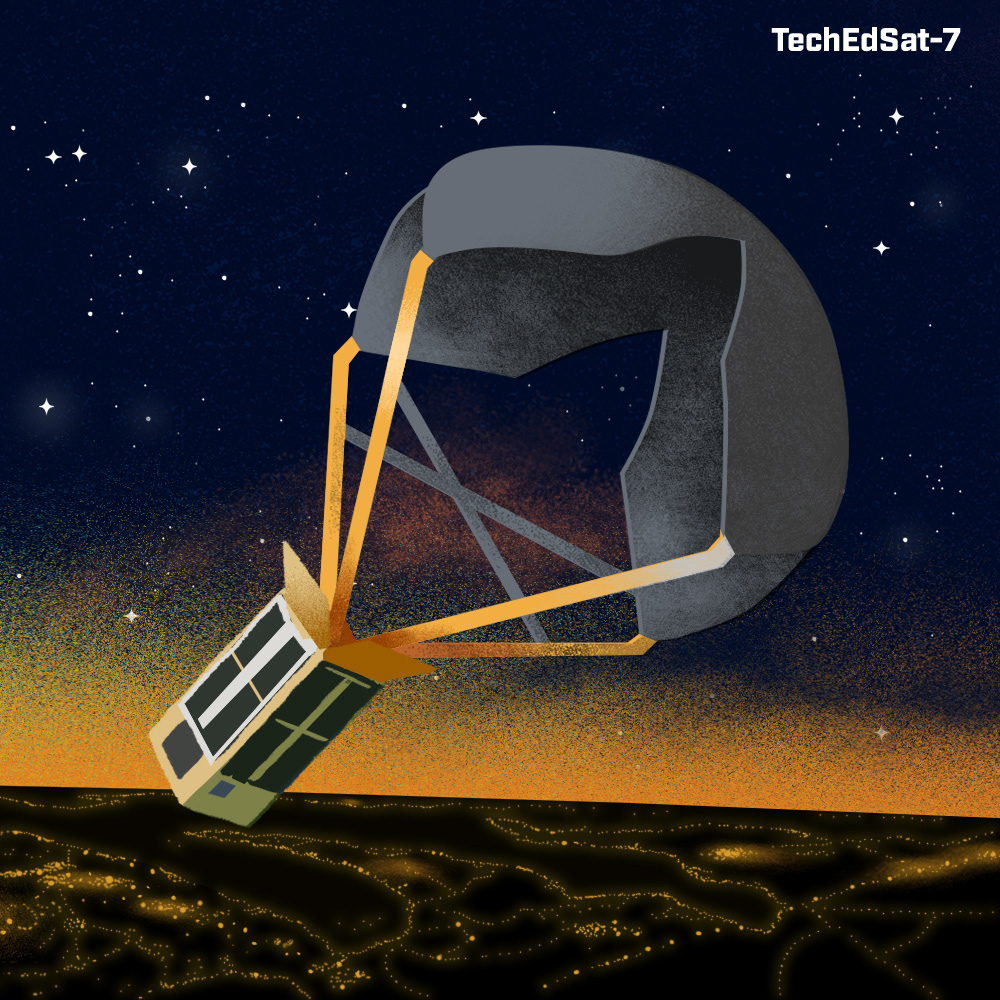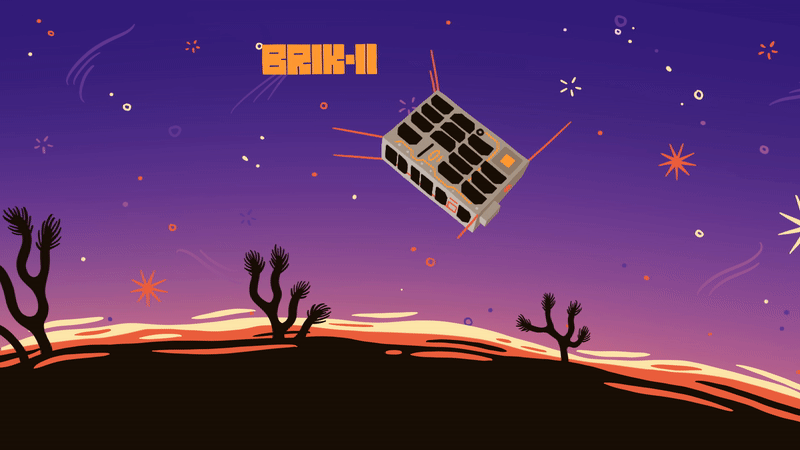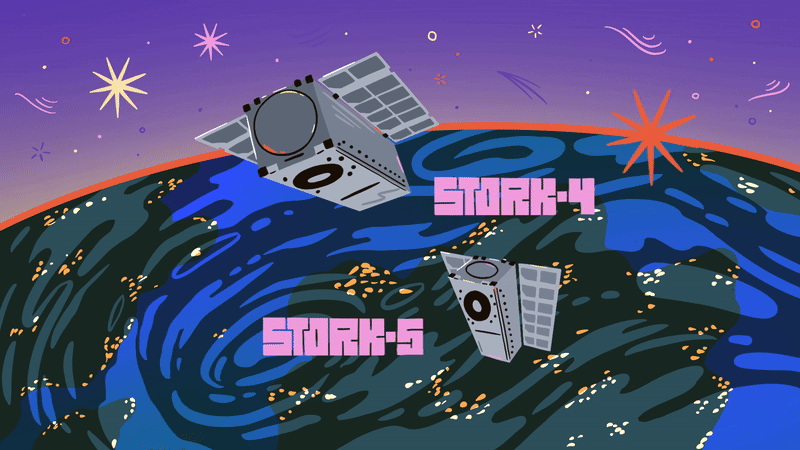 Credits
Brand Team:
Jonathan Lo: Creative direction, art direction, and design
Will Pomerantz: Vice President of Brand
Greg Robinson: Film and video
Kendall Russell: Copywriting and communications
Natalie Burgos: Event production, producer
Jordan Joseph: Event production and apparel
Jesse Harris, SPHR: Learning and development
Collaborators:
Jing Zheng: Illustration
Christina Kim: Graphic design
Insight Out: Product design
Production Partners: 
Presentation Media, Spin Imaging, Allen Printing, Capital Printing Co., Marina Graphics, Rocksteady